Blog
Let's Talk Erections!
Aug 13, 2023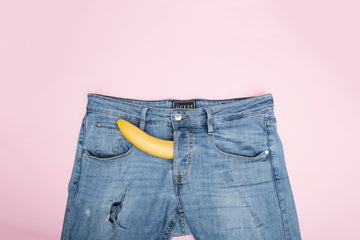 Human sexuality is a complex and multifaceted topic, encompassing numerous aspects, one of which is the male erection. While erections are commonly associated with sexual arousal, it is crucial to recognize that they also serve other physiological functions in the male body. In today's blog we aim to shed light on the various types of erections men can experience, delving into their physiological mechanisms and shedding light on their significance beyond sexual desire.
What Are Erections?
An erection is when your penis becomes hard and enlarged from an increase in blood flow. This increase in blood flow makes your penis stand up and away from your body (erect). Sexual stimulation or excitement is the typical cause of an erection.
1. Reflexogenic Erections:
Reflexogenic erections occur in response to physical stimulation of the genitals or surrounding areas. Such stimuli can include touch, pressure, or friction, activating the autonomic nervous system and leading to the release of nitric oxide, a key participant in the relaxation of penile blood vessels. Reflexogenic erections may occur during both sexual encounters and non-sexual scenarios, such as when genitalia come into contact with clothing.
2. Psychogenic Erections:
Psychogenic erections stem from sensual or psychological stimulation, such as erotic thoughts, visual cues, or auditory stimuli. In these cases, the brain plays a crucial role, initiating the release of neurotransmitters that prompt the relaxation of penile smooth muscles, resulting in increased blood flow, and thus an erection. Psychogenic erections are typically associated with sexual desire but can also manifest during non-sexual circumstances, highlighting the mind's profound influence on sexual response.
3. Nocturnal Erections:
Nocturnal erections, often referred to as "morning wood," occur spontaneously during sleep, primarily during the REM (rapid eye movement) phase. Though the precise purpose of nocturnal erections remains unclear, they are believed to relate to promoting penile health, preventing erectile tissue fibrosis, and maintaining optimal oxygenation.
Understanding the different types of erections men can experience is an essential aspect of appreciating male sexual physiology. Reflexogenic, psychogenic, and nocturnal erections highlight the intricate interplay of the body's physiological, psychological, and neurological factors. By dispelling misconceptions surrounding erections and recognizing their broader role, we can foster a more comprehensive understanding of male sexual health.
***
We are excited to offer you tax free shopping on our entire selection of adult sex toys and sex accessories and fast and discreet shipping across the United States and Canada.  Use code: 'analaugust' at checkout to receive 20% off your order!  We understand the importance of discretion and offer a seamless shopping experience.  Have questions about your pleasure purchase? We'd be delighted to assist you.  You can contact us here.