Blog
The Very Best In Luxury Pleasure
Jul 11, 2023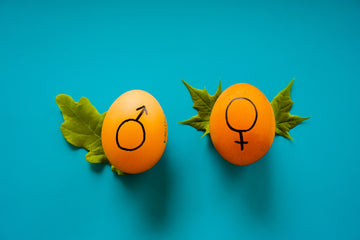 We offer the world's highest quality selection of sex toys for men and women. This week's new product releases have been designed to satisfy all your needs, often simultaneously.
LELO Lily 3 - Mini Intimate Vibrator - Uncompromising pleasure.  This elegant, discreet, and versatile device is designed to provide ultimate pleasure while offering unmatched functionality and sophisticated aesthetics.
Design and Aesthetics:
Crafted with meticulous attention to detail, the LELO Lily 3 showcases an exquisite design that epitomizes elegance. Its compact, palm-sized shape, artistic curves, and velvety-smooth silicone exterior not only enhance its aesthetic appeal but also enhance the overall comfort during use. This massager effortlessly blends seamlessly into your personal style, making it a discreet and fashionable companion for intimate moments.
Features and Functionality:
The LELO Lily 3 boasts an array of impressive features, making it one of the most versatile intimate massagers on the market. Powered by a whisper-quiet motor, it offers six powerful yet discreet vibration patterns that can be easily adjusted to suit individual preferences. With its intuitive interface and three-button control system, navigating between settings is effortless and convenient, allowing you to focus solely on your pleasure.
Additionally, the LELO Lily 3 is fully waterproof, opening doors to exciting aquatic experiences. Whether indulging in sensual showers or unwinding in a tranquil bathtub, this massager can join you, adding a new dimension to your relaxation routines.
Performance and Sensations:
The LELO Lily 3's potent motor effortlessly delivers stimulating vibrations, providing a delightful range of sensations. From gentle teases to more intense pulsations, this massager adapts to your desires, offering customizable pleasure precisely as you desire it. Its ergonomic shape and generous range of vibrations ensure that every journey with the Lily 3 is an exhilarating and gratifying experience, tailored specifically to your needs.
In the realm of self-care and well-being and intimate massage and finding the perfect product that combines relaxation, stimulation, and overall rejuvenation can be a game-changer. The Love to Love Fireball Body Massager is an exceptional device that aims to meet these expectations, offering a holistic and pleasurable experience.
Design and Build Quality:
Lets start with the design, the Love to Love Fireball Body Massager boasts an elegant and ergonomic silhouette. Crafted with precision, this product showcases a refined finish that perfectly fits the contours of the body. Its convenient size and shape make it easy to hold and operate, allowing the user to achieve optimal comfort and control during each massage session. Furthermore, the body massager is constructed using high-quality materials, ensuring durability and longevity.
Features and Functionality:
Combining innovation with practicality, the Love to Love Fireball Body Massager presents an impressive range of features. Equipped with adjustable settings, users can tailor their massage experience according to their preferences and needs. The device offers various levels of intensity, allowing for gentle relaxation or intense deep tissue massage. Additionally, the massager's seamless functionality ensures ease of use, optimizing its effectiveness with minimal effort required.
Performance and Effectiveness:
The Love to Love Fireball Body Massager excels in performance and effectiveness, delivering a blissful and invigorating experience. Its powerful motor provides soothing vibrations that provide deep penetration releasing tension and promoting relaxation. 
User Experience and Versatility:
Beyond its technical aspects, the Love to Love Fireball Body Massager ensures an exceptional user experience. The device is user-friendly, featuring intuitive controls and a user manual that facilitates seamless operation. Furthermore, its versatility allows for use on various body parts, accommodating diverse needs and preferences. This versatility, combined with its quiet operation, ensures a discreet and comfortable massage experience, suitable for both personal and shared moments.
The Love to Love Fireball Body Massager presents an exemplary addition to the world of self-care, embodying elegance, functionality, and effectiveness. Its ergonomic design, customizable features, and impressive performance make it a worthwhile investment for individuals seeking relaxation, stress relief, and muscle rejuvenation. With its remarkable user experience and versatile application, this body massager stands as a commendable choice for those yearning for a reliable, high-quality product.
The Je Joue Penis Ring has gained significant attention in the realm of intimate accessories. Designed to enhance pleasure and intimacy.
The Je Joue Penis Ring is an elegantly crafted intimate accessory engineered to enhance sexual experiences. Its primary aim is to provide a secure, snug fit around the base of the penis, achieving heightened sensations and prolonging sexual pleasure for both partners. Created using high-quality materials, the ring offers a comfortable and aesthetically pleasing design.
Key Features and Functionality:
The Je Joue Penis Ring boasts several notable features. Firstly, its adjustable design ensures a customizable fit, allowing individuals with varying girths to easily find the perfect size. Furthermore, the ergonomic shape of the ring provides optimal pressure distribution for enhancing erection strength and longevity. The incorporation of premium-grade silicone not only guarantees body-safety but also contributes to a silky-smooth texture.
User Experience:
Our dedicated product testers at Pleasure & Intimacy have reported positive experiences with the Je Joue Penis Ring. The adjustable nature of this accessory has been particularly praised, making it suitable for individuals of all sizes. The ring's snug fit offers a pleasing sensation while simultaneously improving blood flow and enhancing erection firmness. Many individuals have also reported an increase in sexual stamina, providing extended periods of pleasurable intimacy.
Performance and Durability:
Je Joue demonstrates excellent engineering and design in the performance of their Penis Ring. The premium silicone material used ensures its durability and longevity, making it a worthwhile investment. Additionally, the device is waterproof, ensuring that it can be comfortably used during aquatic encounters.
The Je Joue Penis Ring stands out in the market of intimate accessories, presenting a pleasing combination of comfort, functionality, and elegant design. Its adjustable fit, premium materials, and powerful performance make it an attractive choice for individuals seeking to enhance their intimate experiences. With its ability to prolong pleasure and promote greater endurance, the Je Joue Penis Ring comes highly recommended by users.
Last but certainly not least, our review on the incredible book by Dr. Emily Morse, Smart Sex! Dr. Emily Morse, host of the famous podcast Sex With Emily has been referred to as the modern day Dr. Ruth by The New York Times.  Through her podcast and her new book, Smart Sex, she has taught us at Pleasure & Intimacy a lot of about sex, relationships, pleasure, intimacy and connection.  
"Smart Sex" written by Dr. Emily Morse is a comprehensive guide that delves into the fascinating world of human sexuality, offering readers a valuable resource to navigate and enhance their intimate lives. In this product review, we will explore the key features, strengths, and potential areas of improvement this book presents, enabling you to make an informed decision about adding it to your collection.
Dr. Emily Morse's "Smart Sex" captivates readers with its extensive knowledge and unique approach to discussing sexuality openly and intelligently. The book covers a diverse range of topics including communication, consent, pleasure, and overcoming common challenges individuals face in their personal relationships. By combining scientific research, personal anecdotes, and practical advice, Dr. Morse ensures that readers gain a deep understanding of human sexuality and receive the tools necessary for a fulfilling intimate life.
One of the remarkable strengths of "Smart Sex" is Dr. Morse's ability to present complex ideas in a clear and concise manner. The book strikes a perfect balance between being informative without overwhelming readers with jargon or dense scientific explanations. Dr. Morse's writing style engages readers, creating a comfortable and safe space to explore and discuss sensitive topics.
Furthermore, the book offers practical tips and exercises that encourage readers to self-reflect and apply the knowledge gained to their own lives. This hands-on approach helps individuals develop a greater sense of self-awareness and empowers them to make positive changes within their relationships.
Dr. Emily Morse's background in sex therapy and her experience hosting a popular podcast adds credibility to the book, assuring readers that the advice presented is grounded in professional expertise. Dr. Morse's warm and compassionate tone throughout the narrative makes this book a trustworthy companion for anyone seeking guidance and understanding in matters of sexuality.
Overall, "Smart Sex" by Dr. Emily Morse stands as an indispensable resource for individuals looking to broaden their knowledge of human sexuality and improve their intimate relationships. This book's strengths lie in its clear and concise writing style, practical exercises, and the author's professional expertise in the field. While it may not delve deep into specialized topics, this book offers a solid foundation for readers seeking guidance, understanding, and personal growth in matters of sex and relationships. Whether you are a curious individual or a professional seeking insights into human sexuality, "Smart Sex" is a worthy addition to your reading list.
***
Shop our selection of adult sex toys and sex accessories tax free and enjoy fast and discreet shipping across the United States and Canada.  We understand the importance of discretion and offer a seamless shopping experience.