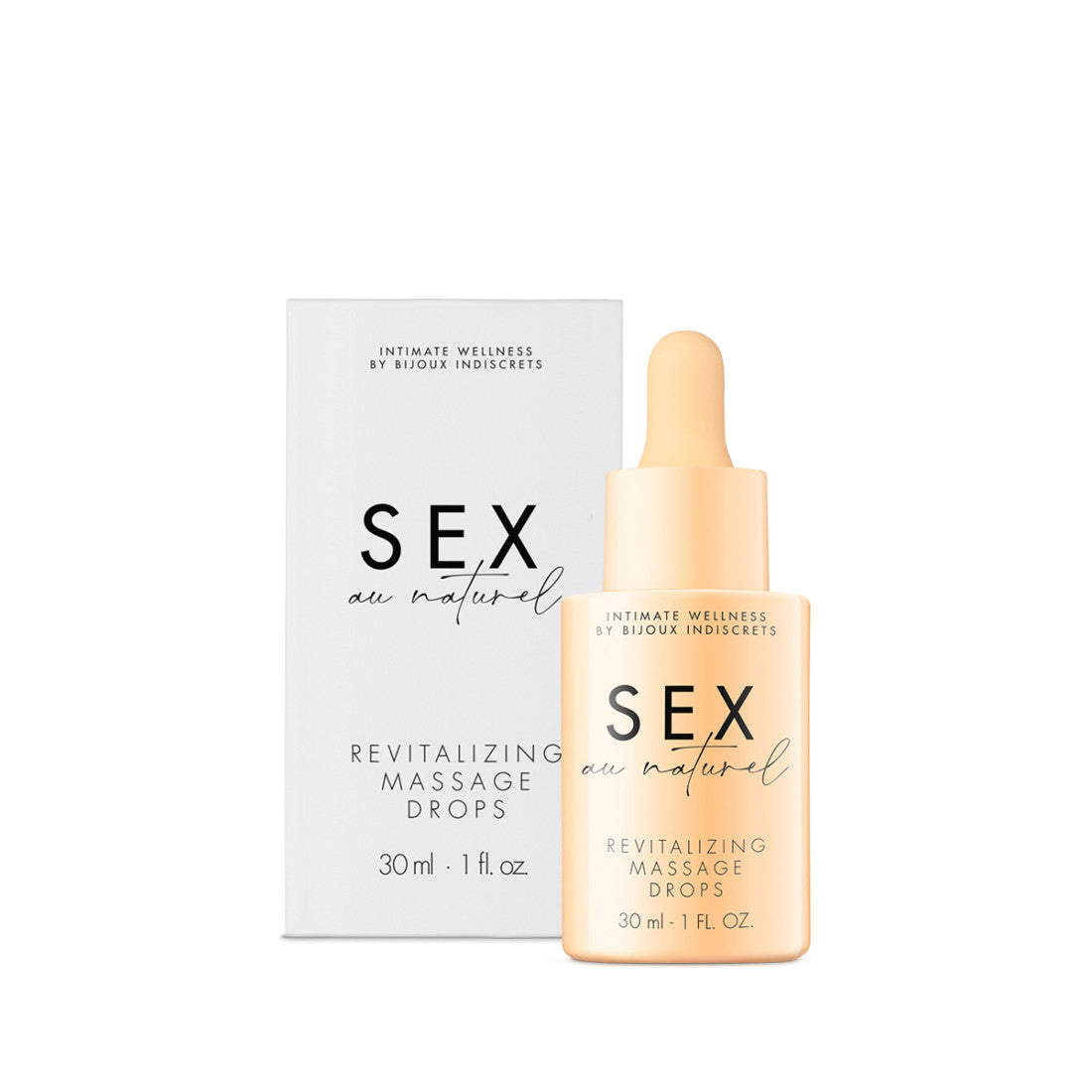 Bijoux Indiscrets Sex au Naturel Massage Drops
Sale price
$25.00
Regular price
Bijoux Indiscrets Sex au natural massage drops are pH-balanced and which doubles up as the perfect sex lube for partnered or solo play and solo self-care with a personal massager.
Blended with high-grade ingredients, this formula contains the crown's jewels. That is, SyriCalm™. When skin is stressed from extensive daily hygiene, SyriCalm™ brings it back into balance, and increases its natural protection.
The Sex au Naturel Collection by Bijoux Indiscrets was designed to bring awareness to sexual wellness with high-quality, natural ingredients, allowing for intimate connection between the mind and body, as well as between partners. 
Estimated Delivery:Dec 16 - Dec 20
Bijoux Indiscrets Sex au Naturel Massage Drops
Sale price
$25.00
Regular price