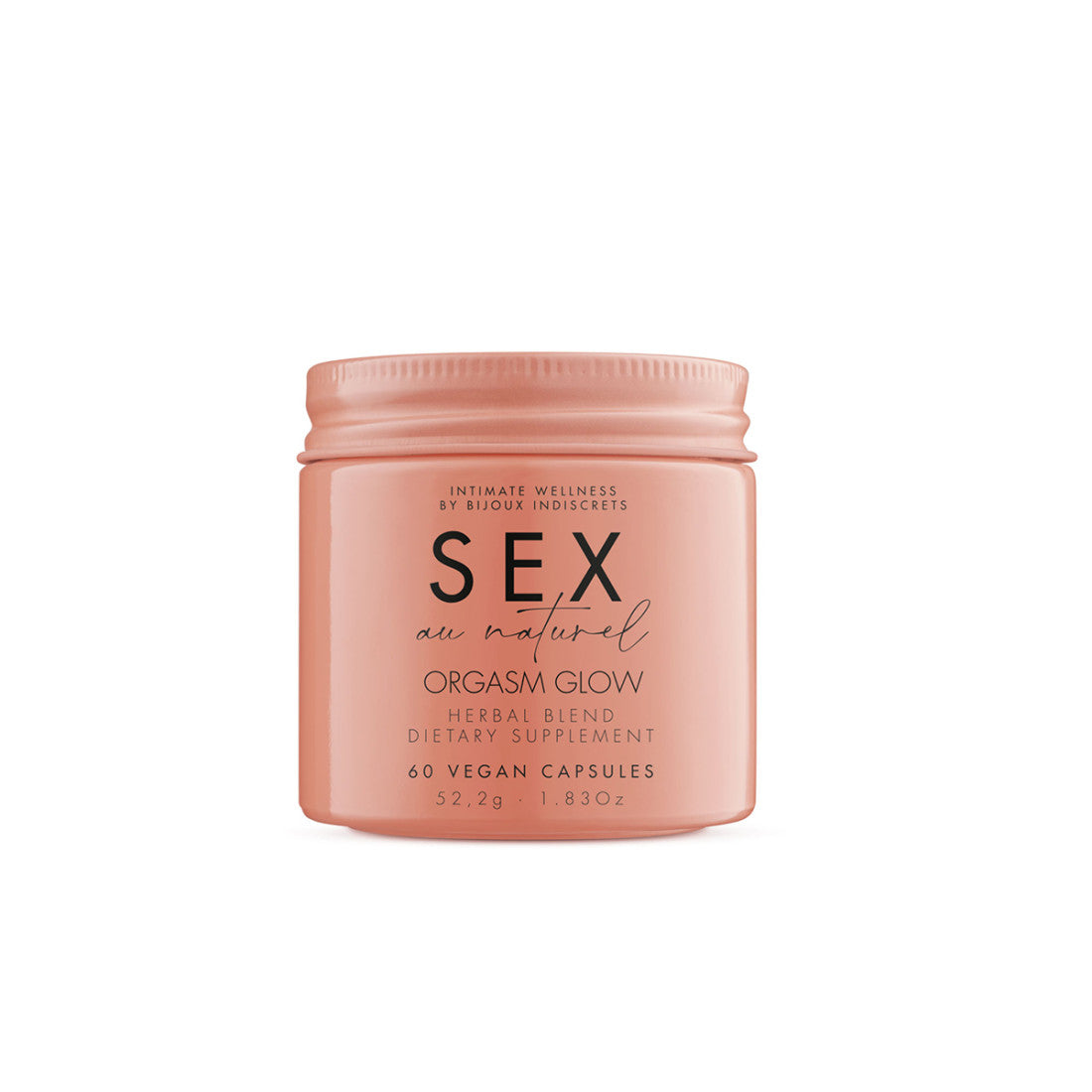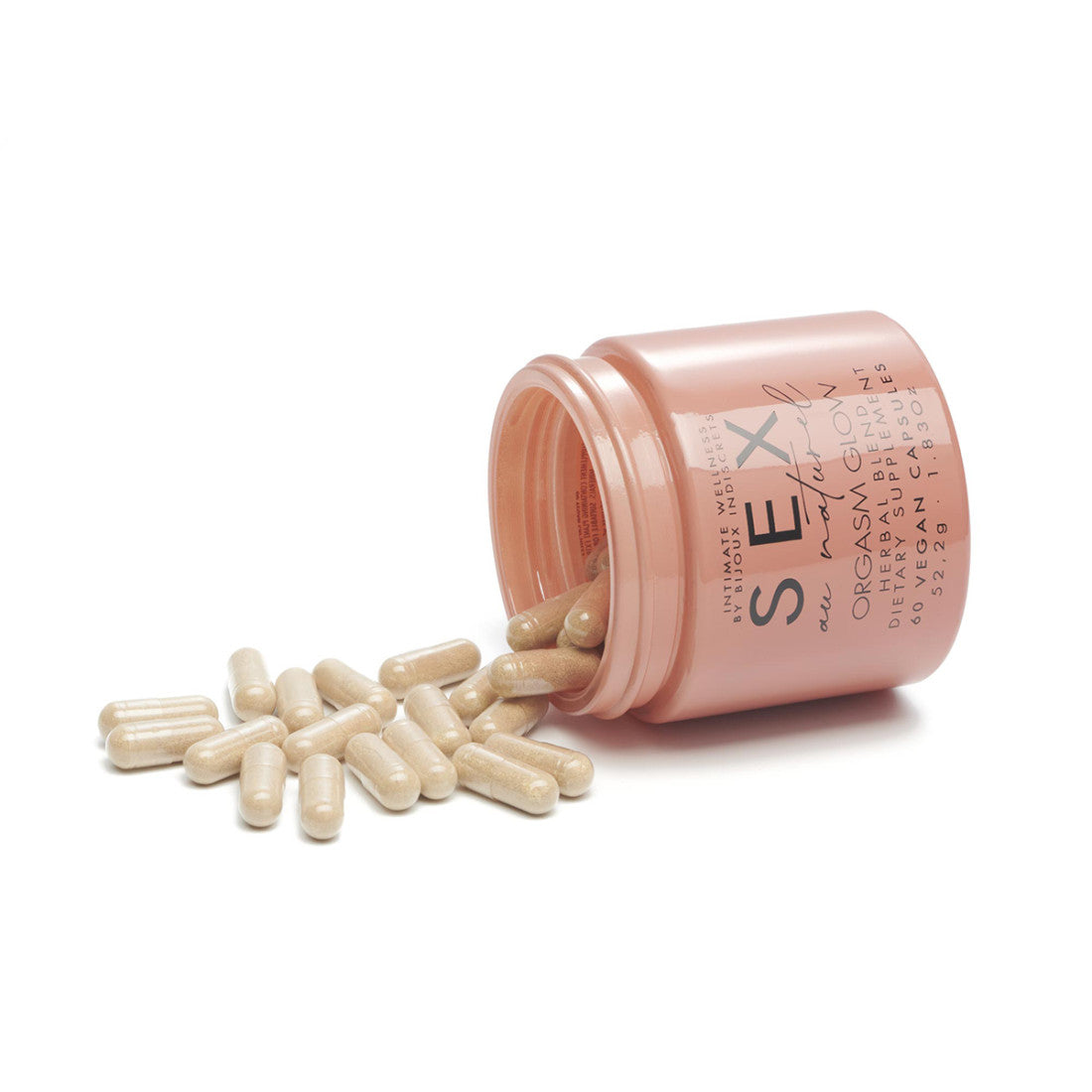 Bijoux Indiscrets Sex au Naturel Orgasm Glow Pills
Sale price
$45.00
Regular price
Okay, let's talk shop!  Often we tend to blame stress and routine for lack of libido but sometimes it's our diets that are begging for extra vitamin and mineral support. This is where we come in and bring you the Bijoux Indiscrets solution that's safe, lowers stress levels and boosts libido!

With more than 40 years of experience developing food supplements, Bijoux Indiscrets labs in Madrid helped formulate Orgasm Glow, a herbal blend that gives the body balance for maximum pleasure.
What's inside?
DAMIANA. Boosts libido.
ASHWAGANDHA. Nature's antidote for stress
TRIBULUS TERRESTRIS. Improves sexual desire
ZINC. Reduces inflammation
L-ARGININE. Immunity
*Sex au Naturel Orgasm Glow Supplements are not intended to prevent, treat, cure or diagnose any disease. The FDA has not evaluated these statements. 
ORGASM GLOW is formulated to support female sexual health. Do not use if you are pregnant, if you are planning to become pregnant, are lactating or breastfeeding, have a medical condition, or are taking medication. In case of doubts consult your health care professional before using this product.  
Estimated Delivery:Dec 16 - Dec 20
Bijoux Indiscrets Sex au Naturel Orgasm Glow Pills
Sale price
$45.00
Regular price