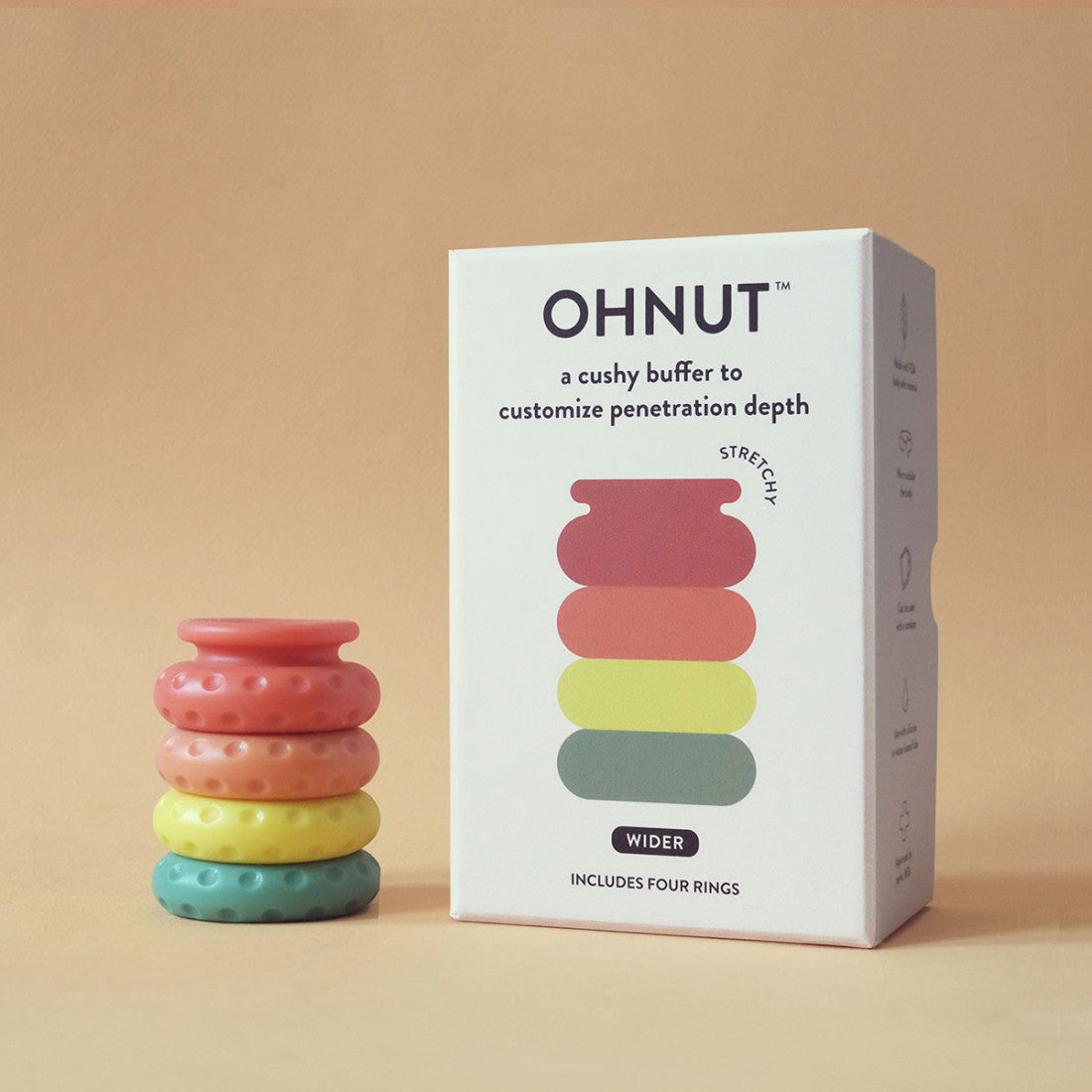 Ohnut Penis Penetration Ring - Wide - Rainbow
Sale price
$79.00
Regular price
What's at the end of the rainbow? More rainbow!
Everyone deserves comfortable sex, regardless of identity or orientation. Ohnut is a revolutionary wearable that allows for comfortable penetration because, let's face it, sometimes penetration can go too deep. These comfy modular rings incrementally adjust so users explore what feels good, without sacrificing sensation. Ohnut compresses down to act as a soft buffer during sex. Each set comes with 4 colorful linking rings that allow for simple adjustments to find the perfect fit, no matter the position.
Wider Ohnut is 15% wider than the Classic Ohnut and stretches up to 50% more. Consider the wearer's condom size when making the call on Classic or Wide. When in doubt (or unsure which condom size is correct), then go with the Wider Ohnut set, as in this ring situation, tightness is not the name of the game, but comfort. 
Estimated Delivery:Dec 16 - Dec 20
Ohnut Penis Penetration Ring - Wide - Rainbow
Sale price
$79.00
Regular price