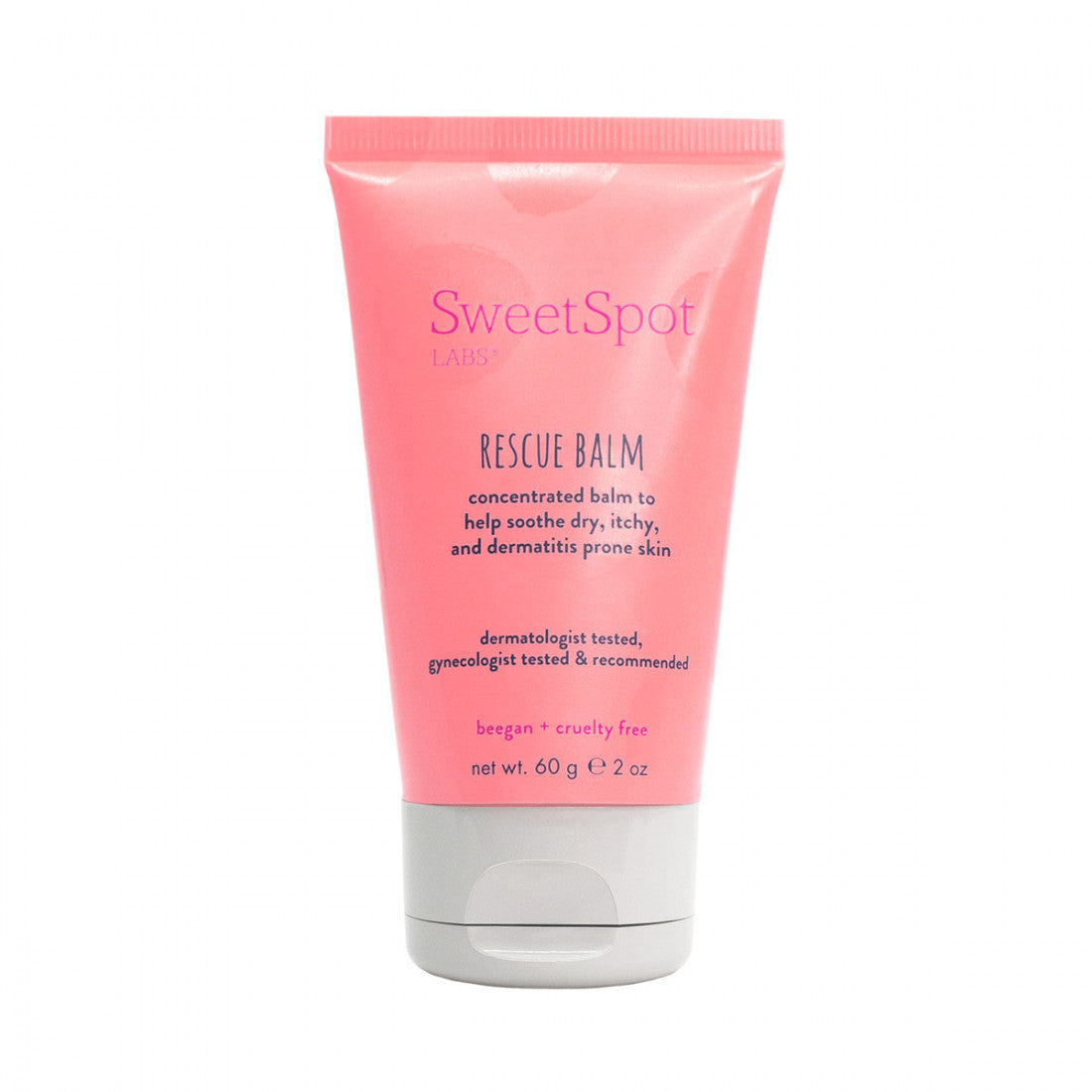 Sweet Spot Rescue Balm - Intimate Care Balm
Sale price
$48.00
Regular price
We cannot recommend this enough! An intimate ladies product that'll change your life! 
As if life wasn't complicated enough, enter dry, flaky, and irritated skin… down there! Truth is, everything from hormonal changes to skin sensitivities to living in yoga pants could be the culprit. Sweating, stressing, her body's undulating cycle, and other conditions could land you in irritation city.No one wants to talk about dry, uncomfortable and dermatitis-prone skin on her sweet spots – except us!
Instead of being irritated about irritation, Sweet Spot went on a mission to do something about it. Their water-free formula packs a powerful punch with natural actives, like allantoin and colloidal oatmeal, to soothe and protect. Sweet almond oil helps nourish skin and calm discomfort. Shea butter, sunflower oil, and avocado oil deliver essential fatty acids, rich in nutrients. Mission accomplished.
FREE FROM Hormones, Estrogen, Fragrance, Glycerin, Parabens, Mineral Oils, Petroleum Jelly, Phthalates, MIT Preservatives, Propylene Glycol, Gluten, Essential Oils, and more!
Gynecologist tested & recommended
Dermatologist tested 100% Clean pH-balanced
Beegan + Cruelty-Free
Estimated Delivery:Dec 16 - Dec 20
Sweet Spot Rescue Balm - Intimate Care Balm
Sale price
$48.00
Regular price