Blog
Does Penis Size Matter?
Jun 07, 2023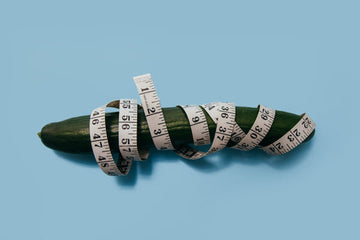 The long and short of it is this.... 
The question of whether penis size matters has been a topic of debate for centuries.  Actually since the Ice Age.  Just kidding but pretty close! Some argue that the size of a man's penis is a crucial factor in determining sexual satisfaction, while others refute this claim. The truth is that the answer to this question is not straightforward.  You're welcome!  
Various studies have been conducted to examine the correlation between penis size and sexual satisfaction. Some studies suggest that women prefer larger penises, while others claim that size does not play a significant role in sexual pleasure. However, sexual satisfaction is subjective, and what works for one individual may not work for another. There's your answer!  Just kidding.
I must strongly note that penis size alone does not determine sexual satisfaction. Factors such as sexual technique, communication, and intimacy are just as crucial in achieving sexual pleasure. Moreover, sexual satisfaction is not merely a physical phenomenon but involves psychological and emotional aspects as well.
To conclude, the debate on whether penis size matters remains inconclusive.  While some ladies and gents may prefer a larger penis, it is not the only determining factor in achieving sexual satisfaction. A combination of physical intimacy, emotional connection, and communication are critical components in achieving sexual pleasure.
Shop our range of men's sex toys that cater to different sexual preferences, needs, kinks, desires and fantasies.  
Remember, sex toys enhance your sexual experience and are not a replacement!  
Whether you're solo or partnered up..... Happy Hump Day!