Blog
Emotional Maturity In A Romantic Relationship
Aug 23, 2023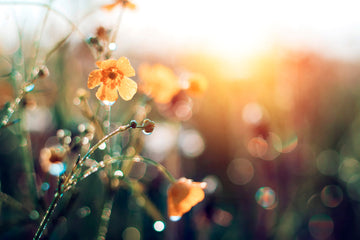 Why is Emotional Maturity Important in a Romantic Relationship?
Emotional maturity is a crucial aspect of any successful romantic relationship. It involves the ability to understand and manage one's own emotions, as well as empathize with and support your partner. By cultivating emotional maturity, you can create a strong foundation of trust, respect, and love.
Understanding Your Partner's Needs
One of the key elements of emotional maturity is the ability to understand and meet your partner's needs. This requires active listening and open communication. Take the time to truly listen to your partner's concerns, desires, and dreams. By doing so, you can better understand their emotional landscape and provide the support they need.
Empathy and Compassion: The Cornerstones of Emotional Maturity
Empathy and compassion are essential qualities for fostering emotional maturity in a romantic relationship. Put yourself in your partner's shoes and try to understand their perspective. Show them that you genuinely care about their feelings and experiences. By doing so, you create a safe and nurturing environment where both partners can thrive.
The Power of Emotional Intelligence
Emotional intelligence is a key component of emotional maturity. It involves recognizing and managing your own emotions, as well as understanding and responding to your partner's emotions. Cultivate self-awareness and emotional regulation to create a harmonious and fulfilling relationship.
Building Trust and Security
Emotional maturity is closely tied to building trust and security in a romantic relationship. Be reliable, honest, and transparent with your partner. Avoid manipulative behaviors and be accountable for your actions. By creating a safe and trustworthy environment, you foster a deep sense of intimacy and connection.
Emotional maturity is a vital aspect of any successful romantic relationship. By treating your partner with grace, empathy, and respect, you can create a strong and lasting bond. Cultivate emotional intelligence, resolve conflicts with grace, and build trust to create a relationship that is both fulfilling and enriching.
Resolving Conflict with Grace
Conflict is inevitable in any relationship, but emotional maturity allows you to navigate these challenges with grace and respect. Instead of resorting to blame or criticism, focus on finding a solution that benefits both parties. Practice active listening, compromise, and understanding. Remember, it's not about winning an argument but finding a resolution that strengthens your bond.
Why is it important to resolve conflicts?
Conflicts are inevitable in any relationship.  In fact, relationship expert, Esther Perel says 'not only is fighting in a relationship inevitable, it's a must!' 
"Creating new patterns of mutual self-awareness and affirmation of the other is the key to improving our relational dynamics." The cycle of connection, disconnection, and reconnection exists in every relationship. We all know that moment of deeply upsetting bewilderment that pushes a relationship fight over the edge.
How you repair after an argument is key.  When conflicts arise, approach with empathy and a willingness to understand each other's perspectives. Avoid blame and criticism, and instead, focus on finding a resolution - together! Resolving conflicts strengthens the relationship and allows it to grow.  
Truly hearing and understanding the other person's perspective fosters empathy and helps find mutually beneficial solutions. Additionally, compromising is vital in finding a middle ground that satisfies both parties' needs, demonstrating a willingness to work towards a resolution that promotes harmony and understanding.
However, resolution alone is not enough to sustain a healthy relationship. Recovery from conflict involves forgiveness, rebuilding trust, and learning from past experiences. Forgiveness allows both parties to let go of resentment and move forward, healing any emotional wounds caused by the conflict. Rebuilding trust is vital, as it establishes a foundation of reliability and confidence in each other's intentions. Lastly, learning from conflicts helps individuals grow and adapt, avoiding similar pitfalls in the future.
According to Dr John Gottman, a renowned relationships researcher, repair attempts are the "happy couple's secret weapon." Typically, we think of repair in terms of something being broken and needing repair, as in a car or dishwasher. But in relationships, repair is less about fixing what is broken, and more about getting back on track.
To wrap up, conflict resolution and recovery in relationships necessitate open communication, active listening, compromise, forgiveness, rebuilding trust, and learning. By embracing these principles, individuals can strengthen their relationships, foster understanding, and promote mutual growth and development.
***
We are excited to offer you tax free shopping on our entire selection of adult sex toys and sex accessories and fast and discreet shipping across the United States and Canada.  Use our Brand Ambassador's code: 'therealmeghulme' at checkout.  We understand the importance of discretion and offer a seamless shopping experience.  Have questions about your pleasure purchase? We'd be delighted to assist you.  You can contact us here.