Blog
Exploring the World of Erotica: A Literary Enlightenment
Jul 30, 2023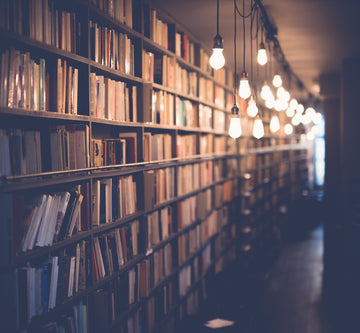 Erotica is gaining popularity attracting both avid readers and curious individuals alike. This genre, often overlooked or dismissed as taboo, holds immense potential for intellectual exploration and personal growth. Today we will shed light on the benefits of reading erotica, demonstrating how it can provide a unique avenue for self-discovery, fostering deeper emotional connections, and stimulating the imagination in ways unparalleled by other literary genres.

Erotica as a Catalyst for Self-Discovery

While some may view erotica as merely a means of indulgence or titillation, it can serve as a potent tool for self-discovery and empowerment. Exploring the sensual realm of literature allows readers to delve into their desires, fantasies, and personal boundaries, fostering a deeper understanding of their own identities and preferences. By engaging with characters who embrace their sexuality in various forms, readers may find themselves confronted with their own suppressed desires, leading to a greater acceptance and appreciation of their authentic selves.

Deepening Emotional Connections

Erotic literature is not solely focused on explicit scenes; they frequently delve into the intricate nature of love, passion, and vulnerability. By immersing ourselves in the emotional journey portrayed within these works, readers can develop a better understanding of human dynamics, exploring the complexities and nuances of relationships. Erotic texts often emphasize the importance of communication, consent, and empathy, thereby encouraging readers to reflect upon and improve their own connections with others.

Harnessing the Power of Imagination

Reading erotica stimulates the imagination in ways that traditional genres often struggle to achieve. Through vivid descriptions and evocative language, writers expertly craft intimate encounters that unfold in the mind's eye, providing readers with a canvas for their own interpretations. The power of the written word grants individuals the freedom to explore desires they may otherwise shy away from, creating a judgment-free space where imagination and curiosity can flourish.

Erotica as an Appreciation of Literature

Beyond the sensual aspects, erotica can be appreciated for its literary merit. As readers delve into this genre, they encounter talented authors who possess a unique ability to convey intricate emotions and sensations, ultimately transcending the boundaries of explicit content. The ability to write compelling erotica showcases literary skill, encompassing themes of identity, personal growth, and societal dynamics. By examining the writing and storytelling techniques utilized by authors within this genre, readers can appreciate the craft of literature in its varied forms.

Reading erotica, when approached with an open mind and a desire to explore, affords readers a captivating literary experience. Far from being base or unsubstantial, erotic literature can be a catalyst for personal growth, a means of deepening emotional connections, and a powerful tool for igniting the imagination. Through its unique blend of sensuality and storytelling, erotica provides an avenue for understanding desires, fostering empathy, and appreciating the depth and complexity of human relationships. So, let us cast aside preconceived notions and embrace the world of erotica as a true literary enlightenment.
The best steamy websites for online erotica are: 
Literotica: The website most well-known for its erotic reading content, Literotica has been around since 1998 when founders Laurel and Manu realized "there was a shortage of quality stories sites.
Remittance Girl:

 

Enjoy a variety of erotic fiction written by a single author who goes by the name of Remittance Girl. Readers can skip straight to what they're looking for because the major themes (rough sex, fetish, female-female, etc.) of each story are shown beneath each title. The site is completely free, though the writer encourages readers to consider making a donation of any size to the

 

American Civil Liberties Union

 

(ACLU).
Novel Trove:

 

Novel Trove is a combination of the sites above, with a mix of erotic fiction and romance to personal accounts. Choose from over 30 categories, including adventure and group. 
Bellesa:

 

Quality over quantity applies to this site, but the best part is that the stories focus on the female perspective. Sign up for a membership to gain access to Bellesa's premium video content in addition to its already-free erotic stories.
BDSM Cafe:

 

Whether you're a "Fifty Shades of Grey"

 

fan, a kink pro, or someone who's curious about this world, BDSM Cafe has everything from adult novels and poetry to BDSM safety tips for free.
Lush Stories:

 

This site offers free erotica and chat rooms, so you can read, talk,

 

and

 

watch, depending on what you like. There are countless stories from a wide range of authors complete with plot lines from college sex to historical affairs and everything in between.
Kinkly: Looking for an expansive website with vast amounts of information on pretty much any sex topic you could think of at no cost at all? Kinkly checks those boxes, with steamy short stories that'll keep you on edge.
Nifty:

 

With a wide array of user-contributed stories that span the kink spectrum, Nifty boasts a hefty archive of erotica, all from an LGBTQ+ lens, as well as new stories contributed regularly. Oh yes, and it's completely free, too.
***
We are excited to offer you tax free shopping on our entire selection of adult sex toys and sex accessories and fast and discreet shipping across the United States and Canada.  Use code: therealmeghulme at checkout to receive 15% off your order!  We understand the importance of discretion and offer a seamless shopping experience.  Have questions about your pleasure purchase? We'd be delighted to assist you.  You can contact us here.