Blog
The Orgasm Gap
Nov 11, 2023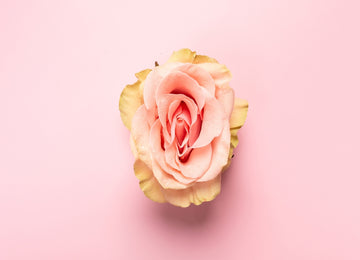 Did you know that only 20% of women climax through penetration alone?  Society has always prioritised men's pleasure and it has been ingrained in women to perform a certain way and when he's reached peak, the show is over!  Not anymore ladies!
We hope you're with a man who does prioritise your pleasure and even when the show is over for him he's ready to take you to other levels and not roll over and go to sleep!  
Until today, talking about sex has always been shrouded in secrecy and taboo. We are finally breaking free from those chains and diving headfirst into a conversation that needs to be had: the orgasm gap between men and women. 
Why is the orgasm gap a problem?
Imagine a world where only 20% of people experienced the joy of a delicious meal, while the rest were left unsatisfied. It would be a culinary tragedy! Similarly, the orgasm gap is a tragedy of pleasure. Women deserve to experience the same level of satisfaction and pleasure as men. It's time to bridge the gap and create a more equitable sexual landscape.
Sex toys: Our allies in pleasure, not our enemies
Contrary to popular belief, incorporating sex toys into your sexual repertoire does not replace you. Sex toys can't take out the trash, or go for walks on the beach, or spoon in bed on a lazy Sunday morning. Sex toys are our friends, our allies in pleasure. Just as a painter uses different brushes to create a masterpiece, we can use sex toys to enhance our sexual experiences and unlock new realms of pleasure.
Exploring new dimensions of pleasure
Sex is not just about penetration. It's about connection, exploration, and pleasure. By embracing sex toys, we open ourselves up to a world of possibilities. From vibrators that stimulate the clitoris to couples' toys that enhance shared pleasure, there is a vast array of options to explore. Let's break free from the limitations of traditional sexual norms and embrace the pleasure revolution.
Breaking the stigma
Unfortunately, there is still a stigma surrounding sex toys, particularly for women. But it's time to shatter those misconceptions. Using sex toys is not a sign of inadequacy or a reflection of a failing relationship. It's a celebration of pleasure, self-discovery, and empowerment. Let's create a world where women can openly discuss their desires, explore their bodies, and experience mind-blowing pleasure without shame or judgment.
The orgasm gap is a stark reminder of the work that still needs to be done in the realm of sexual equality. By embracing sex toys, we can bridge that gap and create a more pleasurable and fulfilling sexual landscape for women. Let's leave behind the outdated notions and embrace a new era of pleasure, where every woman can experience the ecstasy she deserves. Together, let's embark on a journey of self-discovery, pleasure, and empowerment.
***
Shop our extensive selection of luxury adult sex toys and sex accessories 100% tax free and enjoy fast and discreet shipping across the United States and Canada.  Use our Black Friday Sale 'BlackFriday23' at checkout for discount on your purchase. We ship across the United States and Canada from our wonderful location in Arizona!  Free shipping on orders over USD 50. 
We understand the importance of discretion and offer a seamless shopping experience.  Have questions?  Contact us here and we'd be delighted to help you with your pleasure purchase.