Blog
Women's Pleasure & Sex Toys
Jun 24, 2023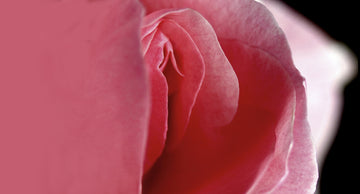 When it comes to sexual pleasure, women's pleasure is often a topic that is shrouded in mystery and taboo and we're here to dispel the stigma and shame that is often associated with female pleasure.  We want you to feel more comfortable and empowered in exploring and enjoying your sexuality.  The good news, there is an increasing number of women exploring their sexuality and seeking ways to enhance their sexual experiences.  More open and honest conversations around sex and sexuality and everything in-between!  
If we're educated in knowing what we want through our own solo pleasure exploration we are informed and empowered to let our partner know what we want and what doesn't work for us. Remember, your partner is not a mind reader and men really do love to receive direction.  They want you to have a good time too!  
So, where do we begin?  Well, self-exploration of course and that can be with your fingers, the washing machine, the shower jet or sex toys! Side note to the fellas... sex toys are an enhancement to the pleasure experience, not a replacement of you.  Trust me, we love the cuddles afterwards and Wanda doesn't provide cuddles. 
Fact: only 30% of women climax from penetration alone! 
Knowing this how do we bridge this orgasm gap where we have been told or heard through generational misinformation of that penetration is the main act and what women should be feeling or moaning and when he's done... the show is over?  
We learn and explore and then we communicate.  On the communication point, just remember @sexwithemily's three T's, timing, tone and turf!  
What else can be brought to the table to enhance women's pleasure.  Sex toys and sexual arousal serums and oh please, let there be a LOT of lube!!!  
Sex toys have become increasingly popular over the years and have changed the conversation around sexual pleasure for many women. There are a multitude of benefits to incorporating sex toys into your sexual repertoire. Firstly, sex toys can help women explore their own bodies and learn what they like, leading to greater pleasure and satisfaction during sex. Secondly, sex toys can bring new levels of excitement and variety to the bedroom, adding an extra dimension of fun and intimacy to sexual encounters. Additionally, sex toys can provide women with orgasms that might not be otherwise achievable, thanks to the different types of stimulation that they offer.  
We are particularly fond of the magic wand by Le Wand and the Dot by LELO which are both very powerful clitoral stimulators.  The former can be used a multitude of ways in foreplay for thigh, neck and nipple massage and on your male partner to massage his male organs and send vibrations running through him and it'll be raining orgasms like never before. 
Apparently, the Japanese company who originally created the wand in the early '60s for relieving tension and relaxing sore muscles and were bugging out about the brand name being uttered when people gushed about their favorite sex toy. Consequently, Hitachi temporarily ceased making the wand in 2013, but was persuaded by US distributor Vibratex to continue manufacturing it under the name "Original Magic Wand" with the Hitachi name omitted.    
So about the clitoris, going back a couple years in 1559 – the Clitoris was "discovered" by an anatomist Renaldus Columbus who called it the "love of venus" and spoke to what we know now is the primary function of the clitoris – as the seat of pleasure! He also was the first to hint at the erectile tissue in the structure of the clitoris.
By the way, we are not sure if Renaldus Columbus is related to Christopher Columbus but bets are in since they were both avid explorers in their own fields.  
Going back to topic, the clitoris, the love seat or the love of venus can be found at the top of the labia surrounding the vagina.  This is a nerve-dense structure which extends deep into the body and is a female erogenous organ capable of erection under sexual stimulation.  Great news, women can get erections too!  
The great thing about using a sex toy is that they offer greater and targeted stimulation with varying levels of intensity and can of course be used solo or with a partner.  We urge you to invest in a pleasure toy to enhance your sexual experience.  It's an investment that'll pay dividends to your pleasure and to your relationship.  
 ***
We are so excited to invite you to shop our selection of adult pleasures absolutely TAX FREE - indefinitely!  We all need to catch a break and this break for all of our valued customers is tax free pleasure! 
We understand the importance of discretion and offer a seamless shopping experience with guaranteed privacy.
In June, use the coupon 'Pride2023' for all your purchases and receive 15% off!  Free shipping on all orders $45+ across the United States and Canada.